AVAILABLE TO HOSPITALS AND MEDICAL PROFESSIONALS.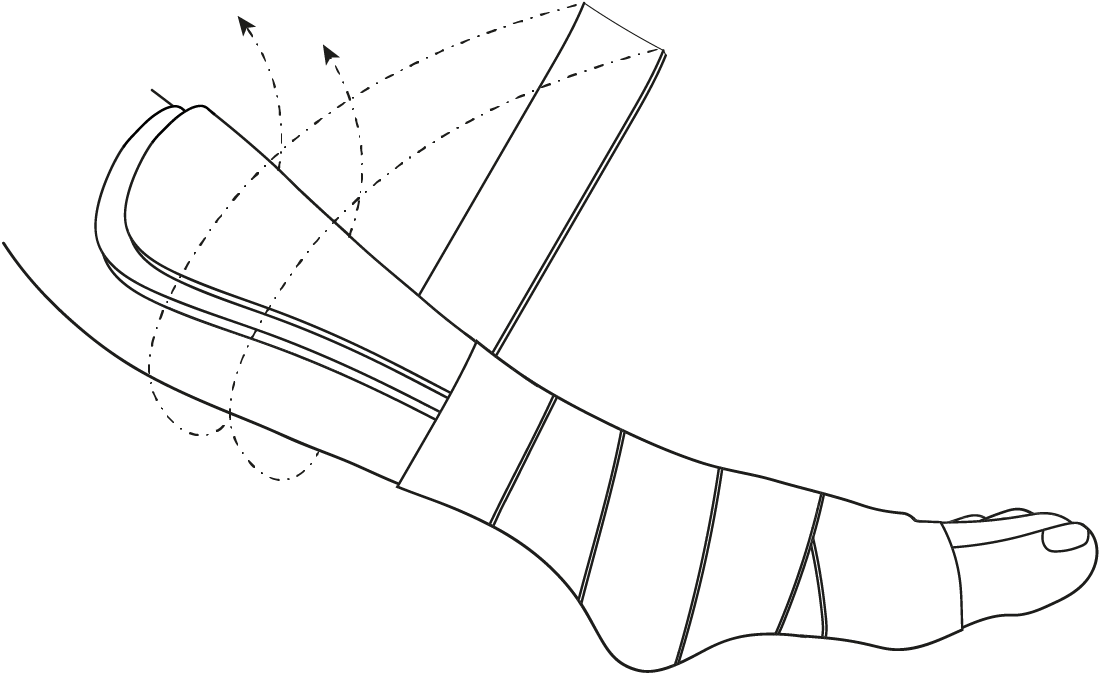 Intended Use
A modern and convenient splint for suspected Achilles rupture. The splint is applied in A&E/ER and does not require training to apply. It holds the foot plantar flexed until seen the patient is by a specialist.
Testimonials
This splint saves patients and staff time. It also facilitates an efficient pathway for scanning and making decisions about treatment.
Musculo-Skeletal Radiologist, Past UKRCO Vice President and BSSR Council
Problem
Currently, patients who visit A&E with a query Achilles rupture are placed in a cast. This cast needs to be removed and reapplied if scanned.
Using a cast creates issues:
5 layer application
Difficult to apply
Staff need training
Takes time to dry
By using a comfortable, padded, plastic shell wrapped in crepe bandage, the process is transformed.
2 layer application
Easier to apply
No training needed
Save patients time
Evidence - The time taken to achieve both ultrasound scan and specialist review fell > 60%. All Thetis Trauma Splint patients reached their definitive treatment decisions within one week.
Instructions
1. Remove bandage clips (for use later) and position stockinette overhanging the toes.
2. Keeping foot pointed down (tip-toes), position the splint to cover the shin and top of foot, but leave toes free.
3. Fold the stockinette over at both ends.
4. Wrap the crepe bandage firmly, but not too tight. Secure with the bandage clips provided.
Sizing